The Law of Rock and Roll radio show is hosted by University of Houston Law Professor and New Mexico native,
Michael A. Olivas
. The show explores the legal aspects of the stars' careers, cases involving the record companies, and the business of rock and roll.
Among many others, topics include
noise ordinances, adhesion contracts, copyright law, back up singers, the dangers of downloading, and music by dead performers. This legal project grew out of Professor Olivas' earlier CLE programs on the subject. The feedback from the earlier presentations was so encouraging that he was moved to develop this series with KANW. In addition, for several years, he has maintained a growing listserv,
Michael's Rock and Roll Posse
, where he comments on all things rock and roll.
Join Michael's
Rock & Roll Posse
Law of Rock & Roll
Radio Show
*Fridays, 10:00 a.m — 10:05 a.m.(Mountain Time Zone) New Mexico NPR station KANW, which is on the drive-in time on Fridays, 89.1 FM.
You can tune into KANW online by going to the station URL and listening to the show live (at NOW PLAYING — mp3):
kanw.com/schedule/kanw
.
...radio show
Rock & Roll
Law Professor
Michael A. Olivas
is the William B. Bates Distinguished Chair in Law at the University of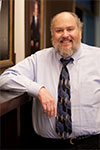 Houston Law Center and Director of the Institute for Higher Education Law and Governance at UH. He holds a B.A.(Magna Cum
...read more
Whenever I'm alone with you, You make me feel like I am whole again
The Cure